Thankfulness
Commentary
As we go into Thanksgiving week we are always reminded of being thankful. The problem is that we find it actually hard at times to be thankful for the situations we are in – the job we wish we had, team we wish we had made, the bank account that we'd hoped by now was larger.
We will always find ways to be wanting more out of life, however what really excites our brain and gives us hope to the future is the willingness to realize that we do have parts of our lives that we can be thankful for.
We cannot be thankful and ungrateful at the same time. The question to you is how consistently are you practicing being thankful? Here is some science and ideas on how to turn every single scenario potentially into a chance to express thankfulness.

Dream Big,
Lesson
The foundation of being your best self starts with being grateful. Focusing on what you have versus what you don't have is the first step toward attracting more good in your life.
With that in mind, let's discuss the concept of Counterfactual Thinking, which are thoughts about alternatives to past events with a focus on what might have been. These thoughts are typically expressed through "what if" and "if only" statements. There are benefits to this as it opens us up to various perspectives, boosts creativity, opens us up to different paths in the future and allows us to be proactive in an effort to achieve desired results. In sports, however, failure is commonplace and negative reactions can breed pity and resentment, or potentially affect our ability to move on with life. It's imperative that we adequately reflect on events, but we must learn from them and recognize the appropriate time to move on.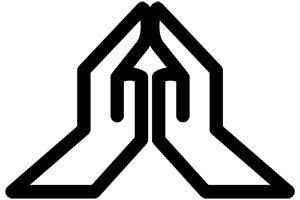 Downward Counterfactual:
Comparing your situation with one that is worse.
Upward Counterfactual:
Comparing your situation with one that is better.
Example:
Silver Medalist versus Bronze Medalist
The silver medalist thinks, "Dangit! I couldn't win the gold medal," while the bronze medalist thinks, "Hooray! I made the podium and earned a medal!" The silver medal is won after losing, while the bronze medal is won after winning.
• What is the silver medalist practicing?
• What is the bronze medalist practicing?
• Who should be happier?
In their study, The Thrill of Victory and the Agony of Defeat: Spontaneous Expressions of Medal Winners of the 2004 Athens Olympic Games, David Matsumoto and Bob Willingham observed that immediately following Olympic events, 13 of 14 gold medalists and 17 of 28 bronze medalists were smiling. Of the silver medalists, there were none. These reactions tell us that Upward Counterfactual thinking is normal. It is what drives us to compete. However, putting our own accomplishment in perspective, knowing when and how to move forward, and being grateful for what was achieved, are key to happiness and future success.
Final Thoughts
Who can forget this image of Silver Medal Gymnast McKayla Maroney on the podium at the 2012 Olympics.

Now consider this image of Silver Medal Speed Skater Arianna Fontana who fell during her race, yet still finished in second since two of the other three skaters fell as well.

Here's a scene from The Mighty Ducks that perfectly illustrates the difference between Upward and Downward Counterfactual thinking.
"Be thankful for all the struggles you go through. They make you stronger, wiser, and humble. Don't let them break you. Let them make you."
~ Unknown
Your Turn
Think of an achievement that you approached from a Upward Counterfactual perspective.
Now let's practice thankfulness with a Downward Counterfactual approach. Finish this sentence: "Today I am thankful because…"