Joel Johnson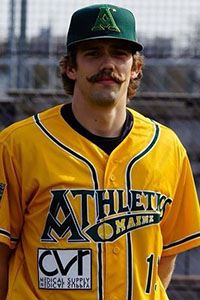 Joel was born and raised in Olympia, WA and graduated from Olympia High School in 2010. He went to Clark College in Vancouver, WA through 2012. While at Clark he earned an all West-Coast JUCO gold glove, voted on by the ABCA. After finishing his Associates Degree, Joel transferred to Central Washington University. In his senior year of 2014, the Wildcats won the GNAC Championship and he was named Most Inspirational. Joel then went on to finish his degree in Business Administration with an emphasis in Marketing later that year.
After college Joel joined the Mainz Athletics of the German Bundesliga. While in Mainz, he played shortstop for the 1st league team and helped coach the club's youth team. He also helped out with MLB Envoy camps in an effort to spread baseball in Europe.
Currently, Joel helps with the Seattle University baseball program and is working to complete his masters degree in Athletic Administration.