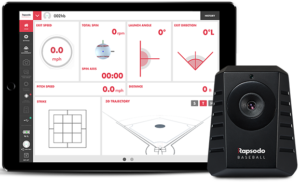 BASE by Pros is proud to offer the Rapsodo Hitting Monitor as a tool for all baseball and softball lessons. Training progress is best tracked with reliable data and Rapsodo is an industry leader that allows us to offer just that. Learn more about this incredible tool at Rapsodo.com.
Interested in using it during your batting cage rental? When not in use by our baseball and softball trainers, you are more than welcome to rent the Rapsodo as well for an additional $15/hr.

Wish to enter the contest? Sign up!